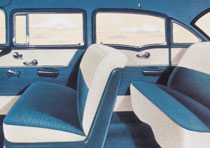 1955-57 Chevy Interior Trim Codes
These interior trim codes for 1955-57 Chevrolet passenger car models decode the "TRIM" line on the cowl tag. This chart is used in conjunction with the Cowl Tag Identification Guide to decode color, style and material of the interior upholstery on all 1955, 1956 and 1957 passenger car models.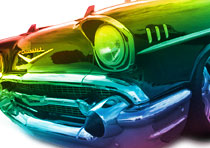 1955-57 Chevy Exterior Paint Codes
All single and two-tone paint codes for 1955, 1956 and 1957 models. These codes are taken directly from the original dealer books and are extremely accurate to the paint colors originally offered.