Posts tagged "First"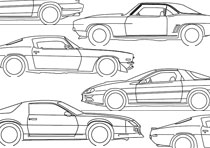 Camaro Model Identification
Not sure what generation Camaro model you've got under the car cover at home? Need to find the trim levels for particular generations? Look no further, here is a simple and easy-to-use model identification guide for First through Fourth Generation Camaro models.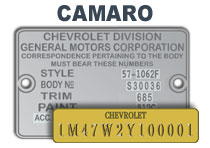 1967-02 Camaro VIN Decoder
The VIN for Camaro models represents the vehicle's basic body characteristics including Engine Type (L6 or V8), Body Style (Coupe or Convertible), Year of Manufacture, Assembly Plant, Sequential Production Number.