Posts tagged "Camaro"
The "Thrill of the Pace" – 45 Years of Camaro Pace Cars
A Unique Collection of Racing History: Six Camaro Pace Cars
The Curious Invitation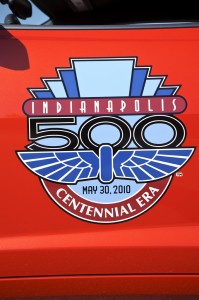 We recently received a cryptic phone message from one of our sponsors, Classic Industries, inviting us to bring a camera to a nondescript address in Orange County, California. No other information was provided. Naturally, we accepted.

When we arrived, we were met by a large warehouse with a man outside waiting for us just outside the gate. He shepherded us through, promptly closing and locking the gate behind us. No turning back, one supposes. As we exited the vehicle, we surveyed the derelict cars neatly arranged around us. The man introduced himself as Jason Poling, caretaker of the "collection" we were about to view. The term "collection" stood in sharp contrast to the dusty, sun-bleached boneyard before us. These cars, we were told, were for reference and fitment tests, although they would occasionally single one out for restoration. The real show was inside.
As Jason rolled up the warehouse door, we were presented with a group of extremely unique automobiles more worthy of the term "collection" – every production version of Camaro pace car that Chevrolet produced.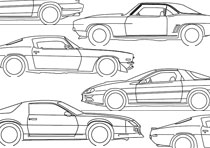 Camaro Model Identification
Not sure what generation Camaro model you've got under the car cover at home? Need to find the trim levels for particular generations? Look no further, here is a simple and easy-to-use model identification guide for First through Fourth Generation Camaro models.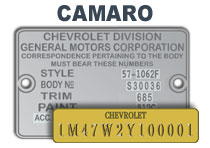 Camaro Cowl Tag Identification
General Motors used identification tags to denote equipment, options, and assembly location for each individual Camaro produced. Use this information as a guide to decode the information stored on your cowl tag.
Custom Stripes for the "Black Betty" 4th Gen Camaro
One of the few constants among automotive enthusiasts is the desire to make our cars reflect our individual personalities, and there are many ways to do this. For example, a fresh set of wheels, a louder exhaust, unique body panels, or even a few coats of custom paint can be used to achieve varying degrees of differentiated style, but when it comes down to making your car stand out, stripes are a great option.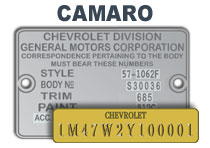 1967-02 Camaro VIN Decoder
The VIN for Camaro models represents the vehicle's basic body characteristics including Engine Type (L6 or V8), Body Style (Coupe or Convertible), Year of Manufacture, Assembly Plant, Sequential Production Number.